Continuous wear contact lenses: a simple choice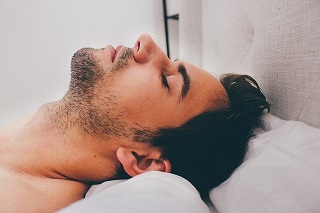 Contact lenses are a popular choice for those who need vision correction. Not only do they ensure that you see clearly, but they don't have an affect on your appearance or your lifestyle the way that eye glasses do.
But for many people, lenses that require constant care - cleaning, soaking and disinfecting - can take up too much time. After all, we have plenty to think about every day without having to deal with lens maintenance too!
That's why continuous wear contact lenses are a favourite option for anyone who needs help with their vision. Also known as extended wear lenses, these contacts make cleaning solutions a thing of the past and provide a hassle-free way to improve your vision.
The Benefits of Extended (Continuous) Wear Contact Lenses
Of course, one of the main benefits of continuous wear contact lenses is their convenience. Simply put them in at the beginning of the month, and change them up to 30 days later. In the meantime, you needn't worry about cleaning, disinfecting or removing your lenses for any reason and you can rest assured that your eyes will see clearly and be healthy. Continuous wear contacts are also extremely comfortable. They are generally made of a soft material called silicone hydrogel, which conforms to the shape of your eye and maintains a high level of moisture, so you never have to worry about dry red eyes. Silicone hydrogel is also a gas permeable substance. This means that oxygen can travel through the lenses to your eye, which is important for ocular health.
And since you don't have to worry about the various cleaning solutions or residue build-up that are common with re-useable contacts, continuous wear lenses are often a better choice for those who suffer from allergies or sensitive eyes.
There are also certain occupations that rely on good vision immediately on waking like Firefighters, Doctors, Emergency Responders or Nurses that can beneift form the advantage of waking up and not searching for glasses or regular contact lenses.
Are Extended Wear Lenses Prescribed as Often as they Were?
Extended wear lenses reached a peak 15 -20 years ago, when there were few lens choices available.
Today, with a lot more lenses to choose from, Optometrists more commonly prescribe daily lenses. Part of the reason was the worry of reducing the amount of Oxygen to the cornea when extended wear lenses were worn overnight, and the possible long term problems that this can create - in particular a dangerous condition that only affects certain people called neovascularisation.
What Kinds of Continuous Wear Lenses are Available?
With the ongoing improvements and developments of extended wear contacts, these lenses are now available in a huge range of types, enabling just about anyone to enjoy this simple and maintenance-free vision treatment.
Today, continuous wear lenses can be used to correct nearsightedness or farsightedness . Specialised lenses are also available for conditions that are a bit more difficult to treat, such as astigmatism and presbyopia. Typical examples are Purevision 2 HD or Airoptix Night & Day Aqua.
What is the Best Extended Wear Contact Lens?
Based on customer reviews from a variety of sources we have narrowed the field down to a few great lenses: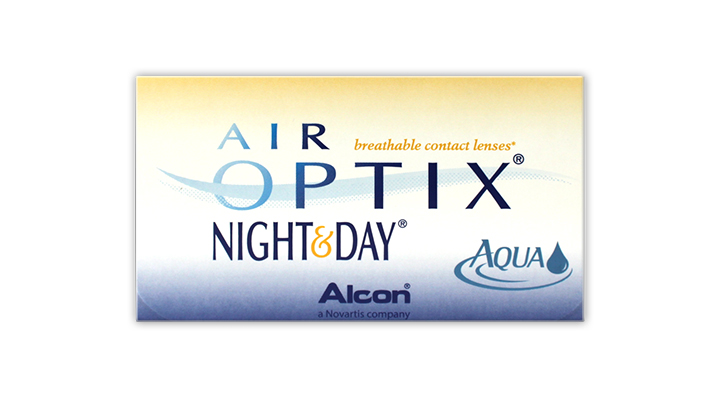 Getting Continuous Wear Lenses

If you're interested in switching to continuous wear contact lenses, you should first discuss your situation with your eye care professional. They will assess your situation and help you to decide if they are the right option for your lifestyle and vision requirements. Continuous wear lenses, because they are in your eyes 24 hours a day, need careful fitting by an Optician to make sure the lenses are suitable for your eyes.
You should also remember to get your eyes checked on a routine basis to ensure your needs don't change. Depending on your age and other circumstances, you may even be eligible for a free eye exam on the NHS.
Once you're ready to purchase extended wear contact lenses, we are sure to have what you're looking for. We've been providing corrective lenses for many years and we work hard to provide excellent customer support and products from the most respected manufacturers.