Are Contact Lenses more or less expensive than glasses?
It can be difficult to compare contact lenses and glasses cost, as the price of contact lenses can vary depending if you wear Monthly, Two weekly or Daily contact lenses, but as a general rule contact lenses can work out a little more expensive than glasses over the long term, however, with the introduction of cheaper own brand contact lenses the difference can be minimal.
Comparing the cost of glasses to contact lenses it is difficult as there are quite a few variables that will alter the coat of glasses, where they are purchased, whether they are a basic frame or designer frame, whether you have a simple prescription, or whether you need lenses to correct astigmatism, varifocal lenses and then whether you chose to have anti-reflection coatings, UV protection, polarised lenses etc

The cost of contact lenses is fixed, if you have daily lenses you know exactly how much you will pay each month, if you have monthly lenses you need to factor in solutions- but this is fixed-, and the same with two weekly lenses, there is also the extra cost of a contact lens check-up every year.

When you factor in the convenience of contact lenses, the fact that you won't sit on them and break them, no leaving them in the changing rooms at the gym, always being able to read a menu and never having to squint to read things in the distance - because you just didn't want to wear glasses today then contact lenses can definitely work out the better buy.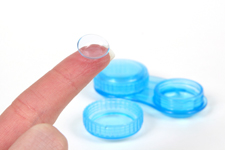 The Cost Of Monthly Contact Lenses Compared To Glasses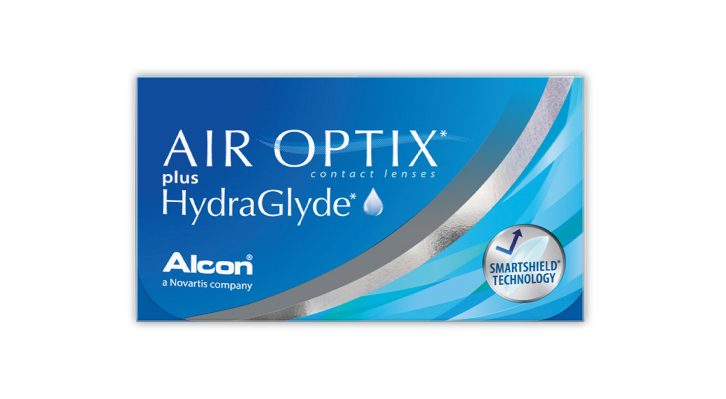 Monthly contact lenses can vary in price depending on brand name and whether or not they are a silicone hydrogel contact lens, if you take popular contact lenses like Air Optix plus Hydraglyde which retails for approximately £16.60 per box of three lenses, that works out as £132.80 for 1 year supply, add on to that 12 bottles of Acuvue Revitalens solution at £8.00 a bottle that's another £96.00, your monthly contact lenses are going to work out at around £228.60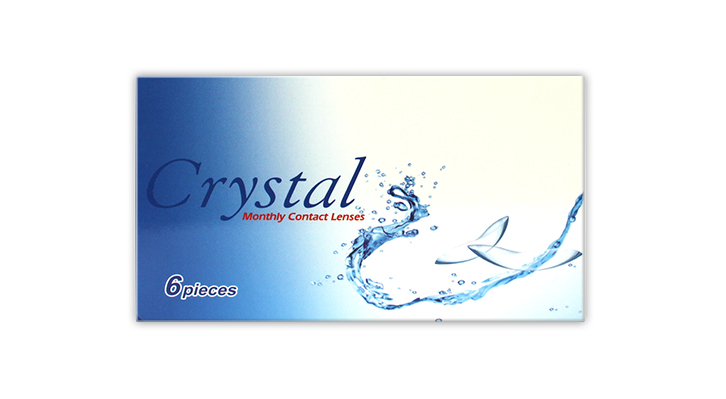 If you opt for a popular cheaper monthly lens such as Crystal Monthly which costs just £7.50 for a box of 6 then they work out at just £30.00 per year, you still need the solution so add the extra £96.00, so this combo works out at just £126.00 for the year
It is worth bearing in mind that for contact lenses you do not pay this out all at once but monthly, three monthly or six monthly depending on the quantity of lenses in a box. If you use less than a bottle of solution per month then this cost can work out cheaper still.

The Cost Of Daily Contact Lenses Compared To Glasses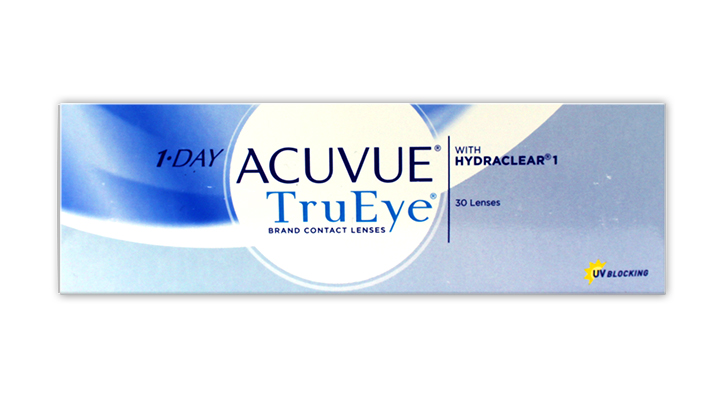 Daily lenses may seem a bit more expensive when you initially see the price but as there are no monthly solution costs, they work out not that much different.
If you were to wear popular daily contact lenses such as 1 Day Acuvue TruEye then the cost is £23.99 per box, so that works out as £575.76 for 1 year, so £47.98 per month.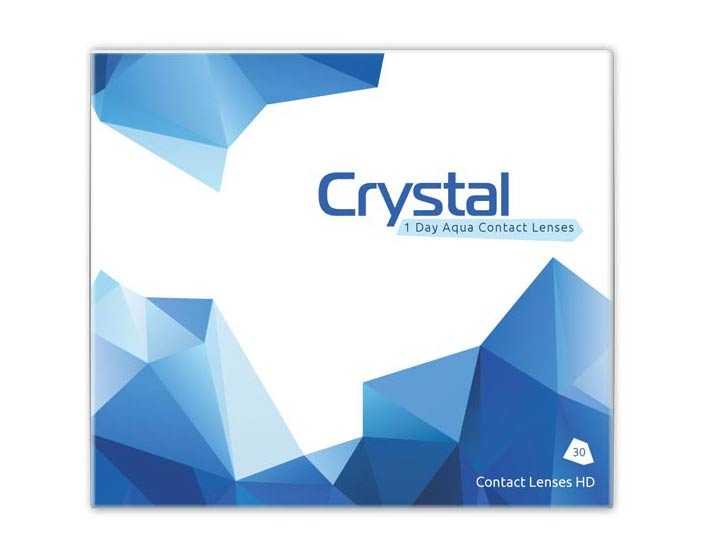 If you wear a popular cheaper daily contact lens like Crystal Aqua Daily at just £7.49 per box that works out as £179.76 per year and just £14.98 per month.
With daily contact lenses there are no solutions required, they are the healthiest option for your eyes and they are virtually hassle-free, plus no one knows you wear glasses or contact lenses.
The Cost Of Continuous Wear Contact Lenses Compared To Glasses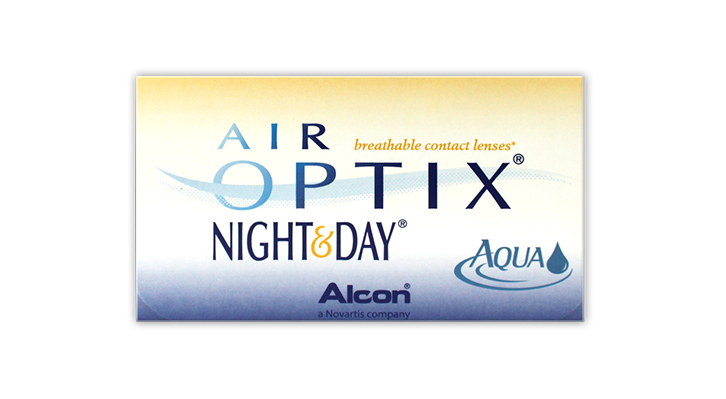 Air Optix Night and Day Aqua are designed to be worn for up to 30 days and nights, they cost approximately £26.95 for a box of three lenses so works out to £215.60 per year.

Continuous wear or Extended wear contact lenses are the ultimate in convenience, you put a pair of lenses in at the beginning of the month and remove them at the end of the month for a fresh new pair, they are particularly good if you need to wake up and be on the ball with your eyes in focus immediately. With a well-fitted pair of continuous wear contact lenses it can feel as though you are glasses and contact lenses free.
It is worth bearing in mind that with all these options you will still need a backup pair of glasses as you may not wear your contact lenses from the moment you get up to the moment you go to be, if you have any problems or irritability with your contact lenses then it's great to give your eyes a break for a few hours, or a day or so.
Of course as you will mainly be wearing your glasses at home, you could save money by ditching the designer frames.


So depending on whether you go for a cheap basic frame and lenses starting at as little as £9.00 online or whether you go for a designer brand on the high street with all the trimming at costing upwards of £250.00 will alter whether you see glasses or contact lenses as the most expensive
Ultimately it's a personal choice, while contact lenses are generally a bit more expensive than glasses on average, there is more than just price to take into account.

Advantages And Disadvantages Of Contact Lenses And Glasses
| | | |
| --- | --- | --- |
| | Glasses | Contact Lenses |
| Offer all around vision | ❌ | ✔️ |
| Freedom to do what you want | ❌ | ✔️ |
| Fog up | ✔️ | ❌ |
| Ideal for sport | ❌ | ✔️ |
| Get lost or broken | ✔️ | ❌ |
| Cheap options | ✔️ | ✔️ |
| Can wear all day | ✔️ | ✔️ |
| Alter how you look | ✔️ | ❌ |
| Cause dry eye | ❌ | ✔️ |
| Change your eye colour | ❌ | ✔️ |